Featured Series of April: Mermaid Secrets of the Deep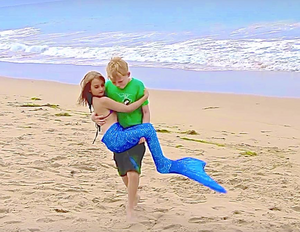 Once thought to be extinct, megalodons and razor fin sharks are returning to destroy merfolk. Scattered mers head for Anatola Bay to recover, train, and stop the rampage for good...
Read More
Today in Mermaid Shows
April 28th is the 118th day of the year, 119th on leap years.
Events
In the Real World
In Mermaid Shows
Ongoing Contests
Fin Fun Mermaid Tails' subscriber giveaway.
Create an Article
To write a new article, just enter the article title in the box below.
Where did your tail come from?