Featured Series of June: My Secret Mermaid Life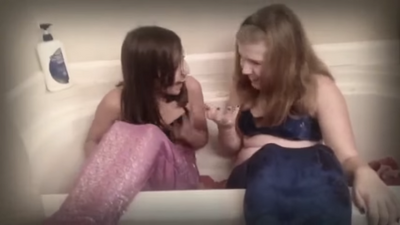 Luna discovers a necklace and potion that were allegedly left by her mother. Her mother has been dead for some time. She ends up drinking the potion anyway, and turns into a mermaid. Later, when her friend Serena comes over, she finds another note meant for her...
Read More
Today in Mermaid Shows
June 24th is the 175th day of the year, 176th on leap years.
Events
In the Real World
In Mermaid Shows
Ongoing Contests
Fin Fun Mermaid Tails' subscriber giveaway.
Create an Article
To write a new article, just enter the article title in the box below.
Where did your tail come from?