"I have gone back home. Please don't follow me."
This series is currently unavailable to watch, either because the videos have been set to private, or because they have been deleted.
A list of episodes in the show
Mermaid Secrets
.
Episode 1: The Change
Edit
Upload Date: July 16, 2011
Sisters Lilly and Eclipse discuss a recurring dream they've both been having for the past week, about swimming into a cave. Later, Lilly wheedles Eclipse into going for a swim, and they discover the cave they dreamed about as the sun sets. At moonrise, both girls pop tails, to their shock.
Episode 2: Talent Showdown
Edit
Upload Date: July 26, 2011
This episode has been set to private.
The girls struggle with keeping their secret as their dad sets up a trip to the lake for the summer. They get into a spat, and decide to settle it with a talent show, to be decided by the fans.
Episode 3: Strange Things
Edit
Upload Date: August 16, 2011
This episode has been set to private.
The girls enjoy a day at the park, and go to bed early. The full moon rises, transforming them both without water and leaving them stuck in their tails until sunrise.
Episode 4: Halloween Haunt
Edit
Upload Date: October 20, 2011
Halloween is coming, and so is cousin Catrina. After a tomato fight, the girls go for a swim.
Episode 5: House Fire!
Edit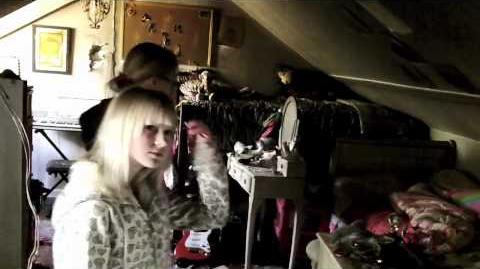 Upload Date: December 12, 2011
Eclipse and Lilly go to the park for the day, only to get a phone call from their Dad, asking them to come home. They return to discover there's been a house fire.
Episode 1: Vacation!
Edit
Upload Date: September 23, 2012
The family's finally moved into their new house, and go for a swim. When Dad gets home, he takes the family fishing, then into town.
Episode 2: Halloween Terror
Edit
Upload Date: October 24, 2012
The girls go to the beach. Lilly tries to coax Eclipse into going to the cave with her, but when she's reluctant, suggests a race to the cove. Eclipse goes, but Lilly heads for the cave, falling asleep as she arrives. Eclipse returns home, thinking she's gone. When Lilly wakes up, the entrance has caved in.
Episode 3: Wishes
Edit
Upload Date: August 7, 2013
Lilly and Eclipse, preparing for a trip to the beach, see a shooting star, on which Lilly wishes that they could swim again. Her wish comes true, but goes farther than the girls had wanted, removing their tail entirely. Perhaps the mysterious book Eclipse is led to can help...
Ad blocker interference detected!
Wikia is a free-to-use site that makes money from advertising. We have a modified experience for viewers using ad blockers

Wikia is not accessible if you've made further modifications. Remove the custom ad blocker rule(s) and the page will load as expected.